This is a sponsored post written by me on behalf of Goodwill of North Georgia. All opinions are 100% mine.
Throughout the year I am constantly organizing and cleaning out things that we don't need or have outgrown, but at the end of the year this becomes one of my number one tasks . With the holidays just around the corner, and an influx of new clothes, toys, and just "stuff" I try to spend a good bit of December taking the time to get ahead and do a huge purge. It is amazing how many things I find that we don't need or use anymore! Here are some of my favorite tips for staying on top of clutter and starting the New Year fresh.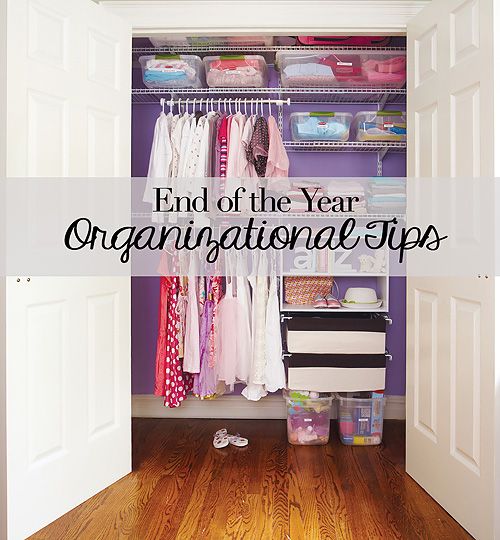 Tip #1: Start with Closets
I've learned that closets can be my greatest asset or my worst enemy. If they are organized the right way then everything will have a place, eliminating clutter around the home. But if you are like me and tend to turn one closet into the "Monica closet" (Any
Friends
viewers here?), the closet can quickly become a catch-all for anything that you don't have a place for, or just want to throw into hiding before guests come. It is amazing what you can find lurking in these spaces.
Hi, XM radio from circa 2002!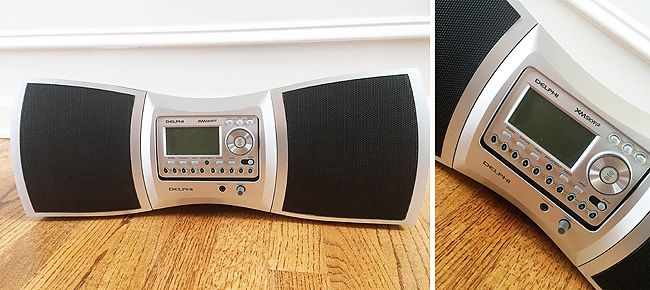 Look through, and think to yourself when was the last time you used it? If it has been awhile (or over a decade), then it's time to go.
After you have tackled closets, shift focus to those smaller organizational spaces like shelves. Grab things that you know that you won't read anymore, or that are just collecting dust. After closets these can be quick and easy spaces to masterfully de-clutter without taking a ton of time once you are already in the cleanup mindset.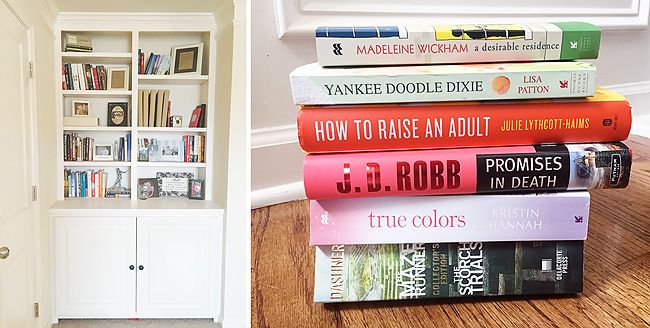 Tip #2: Edit Those Wardrobes
I feel like I do this a ton for the children because they are constantly growing and its easy to put aside things that don't fit in a box for donation as we change seasons. Mine and my husbands closets I've noticed that we tend to be slight hoarders, and hold onto things longer than maybe we need to. If you answer no to the question, "Have I worn this in the last six months?" or yes to the questions, "Is it ripped?", "Missing a button?" or "Doesn't fit?" then a great rule is to go ahead and place it aside for clean out. Items that are in good quality condition, but just haven't been worn, or ahem - have been outgrown, I place aside in a separate pile for donation.
Yes, sometimes there are special memories attached to those jeans two sizes too small, or that muscle tee you wore on date nights back in college, but ultimately these items are just taking up space. Time to clean out some room, and make way for that rocking holiday sweater Aunt Martha will surely be giving you in a few weeks.
Tip #3: Go for the Toys!
I hardly have heard a parent state, "My child just doesn't have enough toys." Most feel as though their house looks like a toy store after Black Friday - babydoll clothes strewn about, Match Box cars under every couch/coffee table/bed available, and Lego parts just waiting to be stepped on. Or is this just me?
During November and December, I try to step back and really watch what my children are playing with - or better yet, not playing with. If it doesn't look like it captures their interest anymore I discretely pull the toy out and place it aside for donation.
Knowing Santa (and several sets of grandparents) will be making his big delivery in a few weeks, makes this end of the year clean out task a must!
Tip #4: Assess Upcoming Home Projects
At the end of the year, my husband and I always come up with a goal list of projects we want to tackle for our home the following year. If you know you have something on the horizon, why not go ahead and get a head start before the new year? Sometimes we might do something as updating our bath linens or as large as renovating an entire room.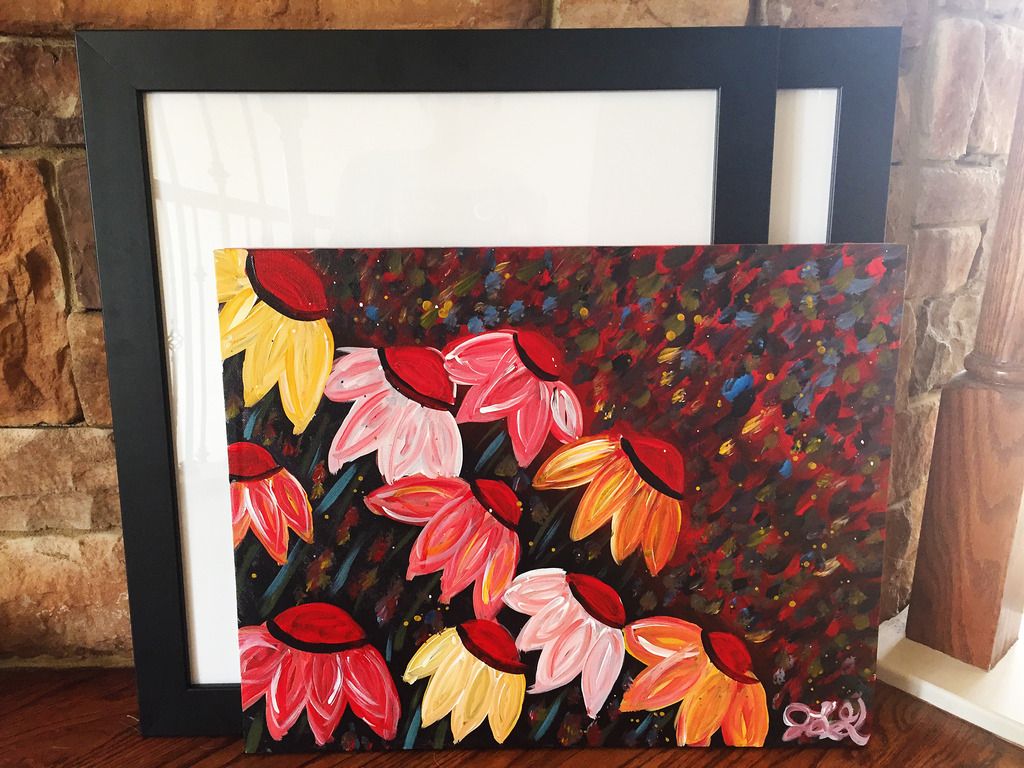 Home decor can get stock piled with the idea of possibly being able to use it down the line or somewhere else, but with ever changing trends rarely does it get reused. Go through the space and see what you can go ahead an eliminate, and place aside for donation. Seeing a fresh space always makes for project planning to go a little smoother!
Tip #5: Donate
I have found that the best way to feel successful at my end of year clean out, is by making sure the unused items are no longer lurking in my home. Yes, it's easy to say
"I am putting these items aside for a garage sale in the Spring."
, or "
I will pass these along to my sister Jane when she buys her house."
, but life becomes busy and sometimes we don't have time to spend an entire weekend haggling with potential customers over those used beach chairs from spring break 2008.
I make sure all items get placed in boxes as do my clean out and then I pack them in my car for donation delivery.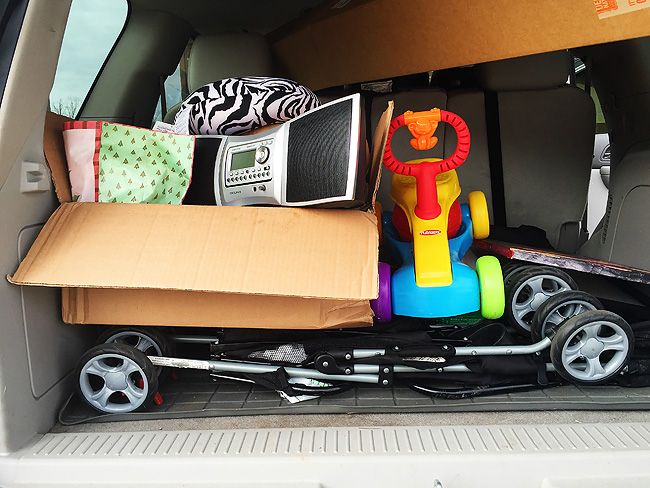 My favorite place to donate to is
Goodwill of North Georgia
. They make everything so easy, and organized. All we do is pull up to the curb at their donation drop off station, and a super helpful employee is there to help assist with unloading. Once they've helped organize and cart off my boxes, then they offer me a tax receipt for my items.
Donating to Goodwill, for me, has multiple benefits. Not only am I glad that my unused or outgrown items might be of use to someone one else (and trust me when I say shopping at Goodwill sometimes is totally fun), but that these items benefit the employees in a multitude of ways. Goodwill is celebrating their
90th birthday
this year, and has created thousands of jobs for men and women who might have faced barriers that make it difficult to work or earn a paycheck to support themselves or their family. This year alone they will help over 20,000 men and women find jobs through the support of donations such as these.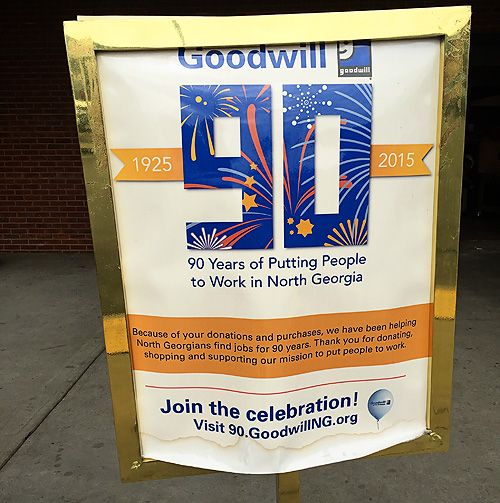 There are multiple Goodwill
Donation Locations
across Georgia as well as the U.S.
What better way to end your year, that to not only have a well organized home, but to also know that you are helping others while doing so.
So get organizing and look around your home this holiday season to see what items you can clean out...even if it is that mullet wig that you totally rocked for Halloween in 2005.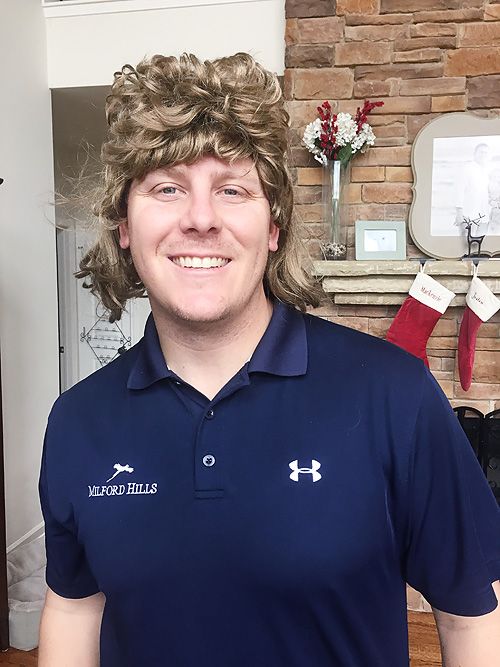 Are you getting ready for a end of year clean out? What are some of your end of year organizational tips?